6 tags
"Watch your thoughts, they become words. Watch your words, they become actions...."
– Universal Truth (unknown source)
20 tags
Summary of conclusion of The Feminist Wire's Forum...
Today (May 17, 2013), The Feminist Wire concludes our two-day mini forum on Sister Assata Shakur. "A is for Asylum" a poem by Ebony Noelle Golden   "Assata you are a maimed structure who refuses to die out arthritic fist still clutches black power and remembers the white man foot stomps mating with sternum and ribs that deny shattering Assata i smell renewed blood...
19 tags
Summary of day one of The Feminist Wire's Forum on...
On May 16, 2013, The Feminist Wire (TFW) launched our two-day forum on Black Woman Revolutionary Activist Assata Shakur, who was recently (May 3, 2013) and unjustly (my words) put on the FBI list —of the Ten Most Wanted Criminals. We join the international chorus who demand justice for Assata Shakur. #HandsOFFAssata TFW's Co-Founder and Managing Editor Tamura A. Lomax is on...
3 tags
Charges dropped against Florida teen over amateur... →
The 16-year-old [Black girl] high school student who was arrested after causing a small explosion on school grounds will not be charged with a crime.
4 tags
10 Ways Men Can End Violence Against Women →
By Sacchi Patel  ~ As I checked my Twitter feed on the morning of Tuesday, April 30, 2013, I expected to find mostly depressing news, as I follow folks who speak out about Violence Against Women. What I found was even more disturbing than I had anticipated.  I read several tweets about an "Ex-Girlfriend Target" that bleeds when shot.  I clicked links to articles written about this and what I read...
2 tags
"Please be sure to join The Feminist Wire (http://thefeministwire.com) on..."
4 tags
Ms. Fit Manifesto →
Are you as sick as we are of mainstream health and fitness magazines that front like they are all about you looking and feeling great but never make you feel great? Are you annoyed because nobody i… "In a world where women and queer folks are shamed about who they are, about who they love, about liking or disliking sex, about liking food, about their bodies, about their addictions and...
11 tags
"I am a lesbian woman of Color whose children eat regularly because I work in a..."
– Audre Lorde, "The Uses of Anger," Sister Outsider, p. 123
5 tags
Savaging Women (and Men) by The Rev. Dr. Wil... →
The festering scab of our rape epidemic has been ripped off (again), revealing the festering flesh underneath. Women and girls snatched off the street and held in chains for years as sex slaves; pr… "…It is not enough for good men not to rape. It is not enough for people of faith to condemn atrocities after the fact. We must nurture human dignity in each child, each adult; teach...
9 tags
The Rise of Beyoncé, The Fall of Lauryn Hill: A... →
By Janell Hobson ~ Fifteen years ago, the stardom of then-23-year-old Lauryn Hill had peaked when she released what would become her defining musical legacy.  After rising to popularity as part of the hip-hop trio The Fugees, with fellow members Wyclef Jean and Pras, she later released her solo album, The Miseducation of Lauryn Hill, which went on to garner multiplatinum sales and five Grammy...
7 tags
My Racist Encounter at the White House... →
I don't need you to "tolerate" me. I don't want you to merely put up with my presence. All I ask, all I have ever asked, is to be treated as a human being, that bigoted jingoism is not injected into every minute facet my life, that there remains at least the illusion of decency. "…Despite being a native English speaker who was born in New Orleans and a...
17 tags
Celebrating the Extraordinary Who Are Relegated to...
This article, written by Aishah Shahidah Simmons, was originally published on The Feminist Wire. Nana (Rebecca White Simmons Chapman) Too often, we do not celebrate the extraordinary individuals who, because of their race, gender, and/or socio-economic standing, lived what appeared to be ordinary lives. This year, I am paying homage to my paternal and maternal grandmothers' lives and legacies. I...
9 tags
"May 7, 2013 ~ The National Conference of Black Lawyers (NCBL) condemns the..."
– THE NATIONAL CONFERENCE of BLACK LAWYERS (NCBL) CONDEMNS THE FBI'S CONTINUED ATTACKS ON ACTIVIST ASSATA SHAKUR
9 tags
Pain IS Mutable ~ Audre Lorde
#Impermanence #AudreLordeWisdom #UniversalTruth Photo credit: Dagmar Schultz "…Pain is important: how we evade it, how we succumb to it, how we deal with it, how we transcend it. I always thought I had a very low threshold for physical pain, that I could not take it and that was that. I did not know how to stand still gracefully when I got beaten, which was every day. I passed out in...
19 tags
Aishah Shahidah Simmons joined Spelman College's...
I was honored to receive an invitation from Dr. Beverly Guy Sheftall to return to Spelman College on April 25, 2013 to join their fight to address and end sexual violence on Historically Black College and University campuses (HBCU). With the news about the recent arrest of four Morehouse College students on sexual assault charges, it is explicitly and undeniable clear that now is the time to...
19 tags
Radical Love, Race, and Feminist Futures ~ The...
On May 1, 2013, Brooke Elise Axtell with Monica J. Casper, Heather Laine Talley, and Aishah Shahidah Simmons concluded The Feminist Wire's (TFW) 10-day Forum on Race, Racism, and Anti Racism Within Feminism with their Radical Love, Race, and Feminism article. …We are called to be fiercely honest, compassionate, and gracious in our discourse. Radical love can hold our rage, our...
11 tags
Across Liberation, Toward Difference
Today is Day 1 of The Feminist Wire's 10-day Forum on Race, Racism, and Anti-Racism within Feminism. "Across Liberation, Toward Difference: An Introduction to TFW's Forum on Race, Racism, and Anti-Racism within Feminism" by Aishah Shahidah Simmons and Heather Laine Talley "…This is an attempt to reexamine race and racism from multiple feminist perspectives. To...
13 tags
10 tags
Aishah Shahidah Simmons will screen & discuss NO!...
Occidental College (Los Angeles, CA) presents a day long series of panels and discussions with Aishah Shahidah Simmons addressing rape, rape culture, and homophobia, in our families, on campuses, and society at large. This will culminate with Aishah screening and discussing NO! The Rape Documentary. The screening and discussion of NO! are free and open to the public. However, the organizers...
13 tags
Aishah Shahidah Simmons will screen NO! at...
Claremont Graduate University presents: a screening and discussion of NO! The Rape Documentary with Aishah Shahidah Simmons. Wednesday, April 17, 2013 at 7:30 pm Claremont Graduate University Albrecht Auditorium in Stauffer Hall (corner of 10th and Dartmouth) CONTACT: Lisa Maldonado at 909.607.3509 or <lisa.maldonado@cgu.edu> (PLEASE RSVP) This event, which is free and open to the...
9 tags
10 tags
The Philadelphia Queer Media Activism Series...
8 tags
SUPPORT Black Lesbian Filmmaking - VOTE for Yvonne...
There are some TOUGH decisions to make with this year's Heineken Affinity Award Presented by the Tribeca Film Institute. This is a highly competitive contest between incredible award-winning filmmakers of African descent who, in their own way, have cinematically made visible the invisible. Personally, I wish all of them could receive this award. It's not like we are overrun with...
13 tags
"I wish we could be as passionate about ending rape & rape culture as so many..."
– Aishah Shahidah Simmons
11 tags
The Personal IS Political
Tyree, Aishah, and our Dad (Michael) circa June 2012 on South Street in Philadelphia. There is a lot of understandable righteous outrage about Rick Ross' rape lyric… I realized that before I can respond to Rick Ross or any other sexist/misogynist/homophobic hiphop artist, I must respond to my brother Tyree Cinque Simmons who is known to the world as DJ Drama. Most people do not...
6 tags
7 tags
Toni Cade Bambara on the task of the...
PRESENTE Toni Cade Bambara March 25, 1939 - December 9, 1995. Remembering and Celebrating the Life and Legacy of Black Feminist Writer, Teacher, Organizer, Mother, Filmmaker, Cultural Worker Extraordinaire on the 74th Anniversary of her birth. (Toni and Aishah Shahidah Simmons in October 1994 at the Hatch-Billops Collection in New York, photo ~ Michael Simmons) "The task of the artist...
11 tags
Philly Queer Media Activism Series Launches on...
3 tags
"One of the greatest afflictions in American society for both the teacher/student..."
Urgent Deadline Approaching: Call for Submissions...
thefeministwire: In 1979, Black socialist feminist lesbian writer, scholar, and organizer Barbara Smith stood in front of the National Association of Women's Studies and said the following, Feminism is the political theory and practice that struggles to free all women: women of color, working-class women, poor women, disabled women, Jewish women, lesbians, old women–as well as white,...
The Feminist Wire now has an official Tumblr page!
thefeministwire: The Feminist Wire is excited to be joining the Tumblr community today!
There Is No Hierarchy Of Oppressions by Audre...
Audre Lorde (Photo Credit: Dagmar Schultz) "…I cannot afford the luxury of fighting one form of oppression only. I cannot believe that freedom from intolerance is the right of only one particular group. And I cannot afford to choose between the front upon which I must battle these forces of discrimination, wherever they appear to destroy me. And when they appear to destroy me, it...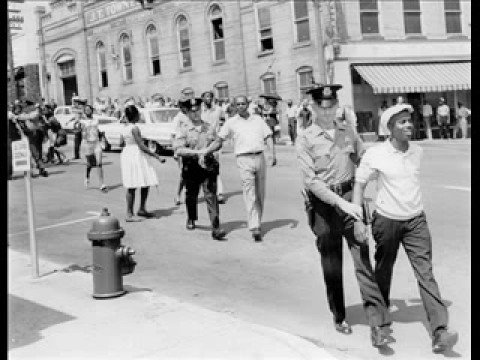 May Your Spirit ALWAYS Rest In Power Brother...
"I'm for truth, no matter who tells it. I'm for justice, no matter who it is for or against. I'm a human being, first and foremost, and as such I'm for whoever and whatever benefits humanity as a whole." ~ El Hajj Malik el Shabazz (Malcolm X) - May 19, 1925 - February 21, 1965
28 tags
Celebrating Black Women's Resilience, Brilliance,...
tiona.m. and Aishah Shahidah Simmons Aishah Shahidah Simmons, Alexis Pauline Gumbs, Julia Roxanne Wallace Alexis Pauline Gumbs, Aishah Shahidah Simmons, Darnell L. Moore (VIVA The Feminist Wire Editorial Collective!) Grace Drums opened Mother Tongue: Monologues (Background photograph: Aishah Shahidah Simmons, Beverly Guy-Sheftall, and Lisa Diane White, with Aaronette Michelle White in the...
Happy 79th Birthday Audre Lorde
CELEBRATING the 79th Anniversary of the birth of Black Feminist Lesbian Mother Warrior Poet Audre Lorde (February 18, 1934 - November 17, 1992) "Those of us who stand outside the circle of this society's definition of acceptable women; those of us who have been forged in the crucibles of difference – those of us who are poor, who are lesbians, who are Black, who are older – know that survival...
13 tags
Reflecting Upon Scandal: should entertainment...
SpiritHouse and Jonathan Daniels and Samuel Younge Fellow Dean Steed's "The Scandal Behind Scandal" touches upon some of the very serious concerns that I have while I religiously watch and record Shonda Rhimes newest television series Scandal *EVERY* single week that it airs. And yet, Judy Smith is a *very* problematic (for my politics) person… Bush I, Clarence Thomas,...
Ten Thoughts On Being Mentored (Rev. Dr. Valerie... →
Most mentors worth their weight in gold or salt are busy. That means they don't have time to take your calls 24/7 and if they do have that kind of time, they're not worth their weight in salt or gold. Tips on being mentored: 1. Read what they write 2. Go where they are; listen and observe from afar 3. Wait to be invited to the table; do not bogard your way to the "front of...
14 tags
Temple University Women's Studies Department...
Temple University Women's Studies Department presents: Barbara Ransby ~ "Eslanda: The Large and Unconventional Life of Mrs. Paul Robeson," The reading, book signing and reception will be held on: Thursday, February 14, 2013, 4:00pm - 6:00pm The Center for the Humanities at Temple (CHAT) 10th Floor Gladfelter Hall 1114 Polett St Philadelphia, PA 19122 This event is...
9 tags
Temple University Women's Studies Department hosts...
Temple University Women's Studies Department Presents: Alexis Pauline Gumbs ~ "Daughters Dreams: Critical Reflection and Audre Lorde's Dream Journal" ~ The public talk and reception will be held on: Tuesday, February 12, 2012, 6:00pm – 8:00pm Temple University Women's Studies Lounge 821 Anderson Hall 1114 Polett St Philadelphia, PA 19122 Alexis Pauline Gumbs earned her...
20 tags
Mother Tongue: Monologues for Lesbian Ancestral...
BlackWomen's Blueprint presents: Mother Tongue: Monologues for Lesbian Ancestral Wives and Revolutionary Women Speaking the Unspeakable A Benefit Performance To Support Collaboration And Prevention Programs On Sexual Assault In Communities Of African Descent. Saturday, February 16, 2013 The Schomburg Center for Research in Black Culture 515 Malcolm X Boulevard New York, NY 10037 ...
16 tags
Choosing Our Own Lives: Two 40-Something Feminists... →
[Over a two-day period, The Feminist Wire Collective Members Aishah Shahidah Simmons and Monica J. Casper shared an e-dialogue about abortion, feminism, family, shame, love, friendship, and the way forward. Here is the largely unedited transcript of their exchange, shared publicly in recognition of the 40th anniversary of Roe v. Wade.—TFW Editors] On the 40th Anniversary of Roe v. Wade, and...
5 tags
"I awakened thinking about and holding deep compassion for all of the..."
3 tags
5 tags
6 tags
Racialicious: Racialicious Crush Of The Week:... →
racialicious: At the R's main blog, The Feminist Wire's Tamura Lomax and I chat about, among other things, the morphing stereotypes of Black women and the shifting ideas of what a PhD confers as far as expertise in this digital era. In this second part of the interview, Tamura and I talk about the…
6 tags
"My heart deeply mourns for the children in Connecticut who were murdered and..."
10 tags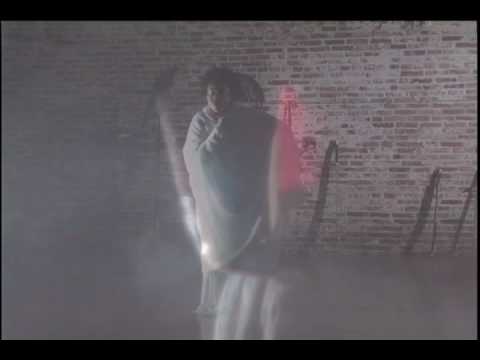 6 tags
Toni Cade Bambara on Women and Rage
PRESENTE TONI CADE BAMBARA (March 25, 1939 - December 9, 1995) "Rage. Meditation. Action. Healing. Ase'." ~ A State of Rage Toni Cade Bambara was a catalyst for the creation of NO! The Rape Documentary through her profound insights on "Women and Rage." In one of my last scriptwriting workshops with Toni Cade Bambara, at Scribe Video Center, the vision for what...